Rain pure water flows through
seven filtering rock layers, to its perfect
mineral enrichment balance and
emerges naturally from the spring
3,600 years later.
3600 YEARS OF NATURAL FILTRATION
IN EVERY BOTTLE.
---
Solán de Cabras is from a remote spring in an isolated region of Cuenca, Spain. This spring has been recognized over the centuries by royal decree as a treasured resource. Rainwater and snow in their purest forms descend from the sky upon the mountains filtering through 7 layers of minerals and rock. Please enjoy a product only touched by nature for thousands of years.

Solán De Cabras Natural Spring Water
---
Our water does not need chemical treatments as filtered water does, so it' mineral composition and unique properties are always constant and are maintained over time.
Solán de Cabras is a natural mineral water with a LOW MINERAL CONTENT. 
Its OPTIMAL CALCIUM-MAGNESIUM RATIO acts as a significant inhibitor of calcium oxalate, the substance responsible for the formation of kidney stones.
The LOW SODIUM CONTENT means that Solán De Cabras is recommended for low-sodium diets for babies and pregnant women. 
RECOMMENDED BY PROFESSIONALS. Its microbiological purity makes it a beneficial water at all stages of life.
---
---
Mineral Composition (mg/l)
---
Bicarbonates
284
Calcium
59.4
Magnesium
25.6
Sodium
5.1
Chlorides
7.4
Potassium
1.1
Fluorides
<0.2
Sulfates
21.3
Silica
7.2
Total Dissolved Solids
260
---
ORIGIN AND PURITY
---
The Solán de Cabras spring is located in the heart of the Serranía de Cuenca mountains, 950m above sea level.  A privileged place surrounded by forests.  A drop of rainwater takes over3,600 years to emerge naturally from the spring.
---
  Our iconic bottle protects the water from any alteration so that its taste and properties remain intact, without exposure to light, until the consumer opens the bottle.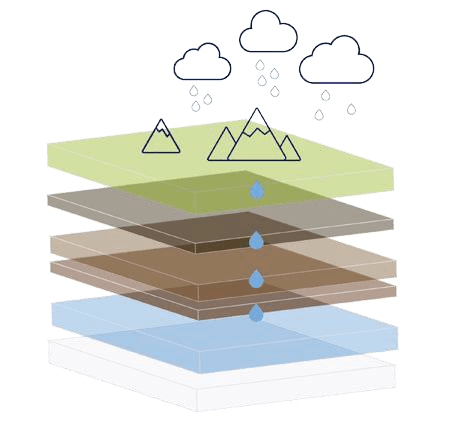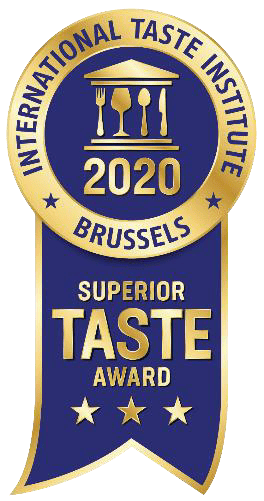 ---
CRYSTAL TASTE AWARD
---
Solán De Cabras received a Superior Taste Award with 3 golden stars three years in a row. In 2018 we were proud to receive Crystal Taste Award in a blind taste test.
After more than two centuries of history
2ND CENTURY - ROMAN PERIOD

Since Roman times, popular belief has held that the water from the spring has curative properties.

---

16TH & 17YH CENTURIES - THE LEGEND

According to local tales, with the records dating back to the 16th and even the 17th centuries, shepherds discovered that goats were healed by drinking from the waters that flowed from the spring

---

18TH CENTURY - 1ST CHEMICAL ANALYSES

In 1787, Dr Forner conducted his first analysis of the waters; its unique composition has varied little since then.

---

18TH CENTURY - LET IT BE BUILT

King Carlos III ordered the construction of the Solán de Cabras Baths to accommodate the pilgrims who were coming from all over Spain seeking cures for a multitude of diseases. Shortly after Carlos IV, in 1790, ultimately declared them to be Waters of Public Interest and the spring to be a Royal Site.

---

CLOSER TO YOU DEMIJOHNS 20TH CENTURY

Filled by hand at the spring to later be taken to a central repository in Madrid where the full bottles were exchanged for empty ones

---

1960 - DISTRIBUTED IN PHARMACIES BORINES BOTTLE

It was sold in pharmacies in the early part of the last century. With the advent of the 'borines' bottle, in 1960, the company becomes a pioneer in door-to-door selling.

---

1980 - EVEN CLOSER TO YOU PUREPACK 2L.

A lighter package enables its entrance into supermarkets.

---

1997 - INNOVATION ON THE SHELF ON-THE-GO FORMAT

Launch of the first blue bottle in supermarkets

---

2003 - LARGER FORMAT FOR THE TABLE

Solán de Cabras introduces the blue 1.5L PET bottle with a rectangular shape.

---

2006 - AN ICON GLASS FORMAT

Launch of the first blue glass bottle for bars and restaurants and become the brands icon

---
TODAY
---
It is a symbol of quality, purity and good design, after more than two centuries of history.
COMMITMENT TO SOCIETY
---
Solán de Cabras supports the Spanish Association Against Cancer and the Pink Ribbon organization at an international level, joining them in the fight against breast cancer. The pink bottle is the maximum exponent of this collaboration that also translates into participations in marches and various other events around the world. #dropsofsolidarity
---